Welcome to the Event Sign Ups page! Cal Rotaract hosts a variety of events for our members to enjoy and attend. If you would like to sign up for one of them, all the sign up links are listed down below for your convenience*.
Missed a General Meeting or Welcome Week event? No worries! Click here to access the meeting event slides!
Hope to see you all at our events!!!
*Last Updated 11/21/20
Please note that this page is updated regularly. If a link to an event is not listed below then the info is not yet available or has not been updated yet. If you have any questions please email humanrelations@calrotaract.org
Click any of the following to jump to a particular section:
Like gaming? Like meeting new people? Like gaming while meeting with new people? Come join our Rotaract Discord! We have several channels where you can find members who play the same games you do such as League of Legends, Minecraft, etc. This is also where you can join us when we host Rotaract gaming socials as well, and will post some club notifications occasionally (if you want a more reliable source of information please check out our Facebook group Cal Rotaract 2020).  Click here to join the Rotaract Discord server.
Thank you so much for your interest in joining Cal Rotaract's Local Committee. Our names are Kate & Naomi, and we are super excited and honored to be your Committee Chairs this year. To start our semester on a strong note, we wanted to get your feedback and insights to set clear intentions for the upcoming semester. Please take the time to answer each question in detail, and provide as much detail as you wish. We look forward to getting to know you all better soon!
Yours in Service,
Kate & Naomi
Fall 2020 Rotarovers Program
 

Sign Up Link
The Rotarovers are a group of general members, led by the Rotary liaisons, who attend Berkeley Rotary meetings on Wednesdays 12:30-1:30pm over Zoom. The overall goal is to give Rotaractors insight into what service beyond college can look like, as well as the value of forming relationships with Rotarians. Feel free to fill out this form whenever you want to join as it will be open for the whole semester! Note: You will have to fill out this form if you want to receive the Zoom link for the meetings (which is released the day before).
Fall 2020 Interact Mentor Program


Sign Up Form
The Mentorship Program was created in the hopes of helping high school seniors with the stress load, offering assistance to those who have questions, and sharing our knowledge and experience with others. While we hope that this experience is rewarding and fulfilling to you, we hope that you do take this seriously. Through this program, we have decided to create small groups of both Rotaractors and Interactors to communicate through Zoom calls. As a mentor, it will be your job to be open to questions that your high school mentees may have about college. 
Rotaract Committees
Click any of the following tabs to take you to the zoom meeting for each committee! Check out our event calendar here to find out when our next committee meetings are 🙂
IC Free Rice Online Competition | Nov. 15th - 22nd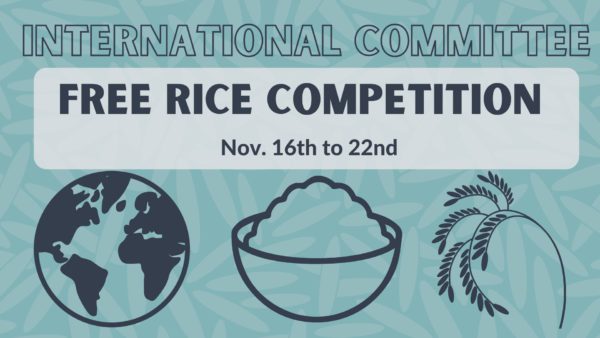 Join us for one of the last service opportunities of the semester. We will be having a week long Freerice competition and all our earnings will be donated to the UN World Food Programme!
Create an account via 
freerice.com
 or through the App Store/Google Play.
Group Code: [will be released on 1st day of competition]
Buddy Social #2: Game Night | Nov. 21st, 8-9 PM
Join us for our second and final Buddy Social of the semester! This time we will have lots of activities and online gaming activities for you to play with other Rotaractors. Have fun with games like Among Us, nostalgic games like Poptropica and Club Penguin, Cards Against Humanity, and many more!!! Hope to see you there 🙂
IC X Fellowship ExtraLife Stream | Nov. 22nd 12 AM -Nov. 23rd 12 AM(24 hours)

Tune in to our 24-hour Twitch stream! All donations to our stream will be sent to Children's Miracle Network Hospitals via ExtraLife.
Children's Miracle Network Hospitals raise funds and awareness for 170 member hospitals that provide 32 million treatments each year to kids across the U.S. and Canada. Donations stay local to fund critical treatments and healthcare services, pediatric medical equipment and charitable care.
Follow Cal Rotaract on Twitch to get a notification when we go live!
Cal Rotaract Banquet Week | Nov. 30th - Dec. 3rd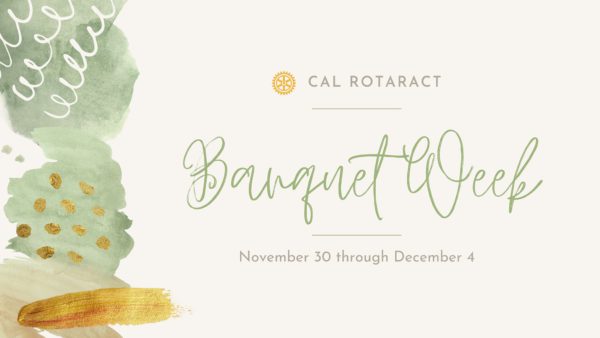 Cal Rotaract is excited to announce our second virtual Banquet Week! During the last week of classes, November 30th- December 4th, join us as we celebrate this semester in Cal Rotaract with award announcements, semester recaps, performances, and much more! Everything will be posted on the Cal Rotaract 2020 Facebook Group, so be sure to check each evening around 5PM for new posts! Thank you to everyone again for an amazing semester, and we're excited to celebrate with you soon!
Direct all questions or concerns to Aadhithya Manimaran, Calum McLaren, or email us at fellowship@calrotaract.org