Family Heads: Ana Wahleithner, Mo Mao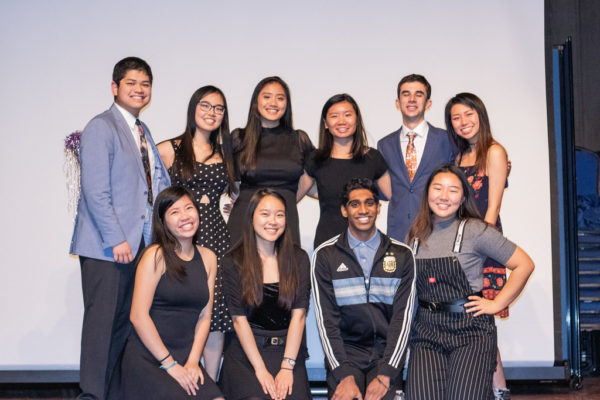 About the Mac-Oscars Family
Hello Rotaract Members! We're the Mac-Oscar Family, or "Maccos" for short. Whether you are artistic, studious, adventurous, or just simply want to have a fun and fulfilling semester, you've come to the right place! Historically, Maccos members have gone on boba runs, study dates and a trip to the Cherry blossom festival held by Japantown. As a Maccos family member this semester, you can look forward to activities like museum trips, bird watching, and landscape sketching/picnics. If you're a chill person who also likes to have fun, then we're the Family for you!
Meet Your Mac-Oscars Family Heads of Fall 2022:
Ana Wahleithner

Hi everyone! My name is Ana (she/her), and I'm a second year student intending to major in Business. I'm elated to be a Maccos head for this semester! When I'm not in classes I enjoy skiing, playing videogames, watching various shows, and travelling around the Bay Area. I love trying out new foods too—feel free to send me your best recommendations! I'm so excited for all the fun activities we'll be doing as a Family this semester. If you see me around campus or at a Rotaract event,  I'd love to chat with you so don't be afraid to say hello!
Mo Mao

Good morning Y'all, I'm Mo (short for Molybdenum) and I'm a sophomore studying MCB and anthropology. This is my third semester at Cal rotaract and I'm currently one of the historians of the club. My majors kinda imply that I'm interested in a wide range of stuff, including but not limited to anything art related, jogging, hiking, gaming (mostly Monster Hunter), watching anime, and talking to people about anything. I'm in general very laid back and I think it's of the utmost importance to make ourselves comfortable and enjoy life. Without further ado, I'm looking forward to getting to know you guys 🙂 (AAAND if possible Shall we get coffee later?)