Family Heads: Sydney Tran, Kyle Diarmit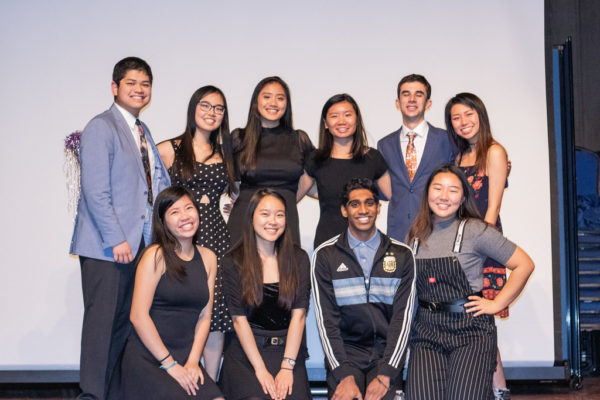 About the Mac-Oscars Family
 Calling all anime, boba, and kpop lovers!! You've come to the right family. We're the Mac-Oscars (or the Maccos) and we're excited to meet all of you this semester 🙂 In the past we have hung out on the glade, cooked together, and gotten boba after GM – this semester we plan to do that all again plus more!! Some of the activities we have planned include comeback watch parties via zoom, study dates on the glade and we'd love to have hotpot with all of you uwu (and maybe just maybe going ice skating in SF like we had planned last semester)
Meet Your Mac-Oscars Family Heads of Spring 2022:
Kyle Diarmit

 Hello hello! My name is Kyle, and I am a third-year student studying Political Science, Human Rights, and Education - I'm so excited to be your co-family head for the Maccos this semester! Tbh I spend my free time reading, sleeping, eating, and consuming different forms of kmedia. So if you do any of the above, let's be friends 🙂
Sydney Tran

Hello~ My name is Sydney and I'm a second-year majoring in Psychology and minoring in Linguistics. This semester, I'm honored and immensely excited to be one of your family heads for the Maccos!! Outside of school and Rotaract, I like to sleep, rant to my sister on my phone, bop to BTS, try new foods, and watch kdrama and anime. I love meeting and talking to new people, so join the Maccos and become our friend!