Family Heads: Ivy Lei, Shannon Lee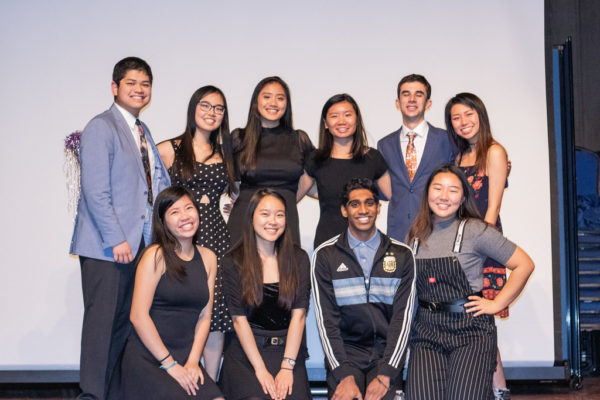 About the Mac-Oscars Family
Calling all anime, boba, and kpop lovers!! You've come to the right family. We're the Mac-Oscars (or the Maccos) and we're excited to meet all of you this semester (we'll be your moms <3 ((literally text us at any time at night and we're up at sad boi, crackhead hours, you name it (((we're basically a 24/7 hour hotline ((((we're too good))))). We are the champs of Family Trivia Night so if you are a part of our family it proves you have a brain like Berkeley (big brain potential). We also pride ourselves in being the wholesome family owo.
          Come join us for mukbangs, self care days, study sessions, and jamming out to groovy music. We will be continuing the ongoing Maccos tradition of having lots of boba hangouts where we will learn to make and drink boba together!! We will give you unconditional love and support uwu!! Plus ultra!!On a serious note, we would love to get to know you and we are all about supporting and creating lifelong relationships with each other. Please join, we're cool people (we swear).
Meet Your Mac-Oscars Family Heads of Fall 2021:
Ivy Lei

Hello!! My name is Ivy and I am Shannon's transcriber. I was forced to type the last sentence for Shannon's bio because she was rolling coffee boba at the time (but I simp for her as well). I am a third year student and I intend to major in Sociology!! I have been trying to learn League over quarantine so let me know if you ever want to play (you'll have to carry me though). I take a lot of naps but I make it up with mediocre company once I wake up. I will burn down your kitchen if I ever try to cook with you but if you want to go to a rock/alt/indie concert, have someone simp over 2D characters with you, or learn how to longboard (I have a 100% success rates in my teaching career, Shannon can verify), then I am your person!! Hit me up if you ever want to go on spontaneous adventures or late night walks too!! <3
Shannon Lee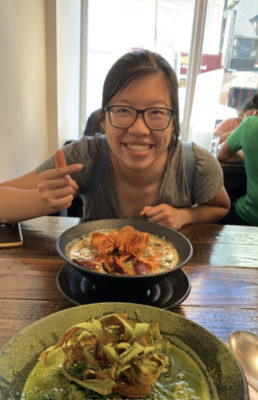 Yello. My name is Shannon and I am your fellow boba lover. Period. (That's basically all you need to know about me) I guess I'll elaborate a little bit more though. I'm a third year intended MCB and I've been part of Rotaract for two years now. I'm your typical quarantine cooker (so if you love to cook like me, join our family for cooking socials. If we ever meet in person I'll feed you with tons of food like a classic Asian mom). I'm also a huge foodie and love to try new restaurants (hmu if u wanna eat or need food recs). I also work out and play/watch lots of basketball when I can. I am a huge kpop and kdrama fan, and will geek out about any drama or group with you (I'm an obsessed moomoo iykyk and am currently watching four kdramas simultaneously...it's a problem). Can't wait to meet y'all soon and even if you don't join our family don't hesitate to talk and get to know me (I don't bite unless ur a boba ._.)  P.S. I simp for Ivy, she's the best.