Executive Board
Guisselle Salazar
President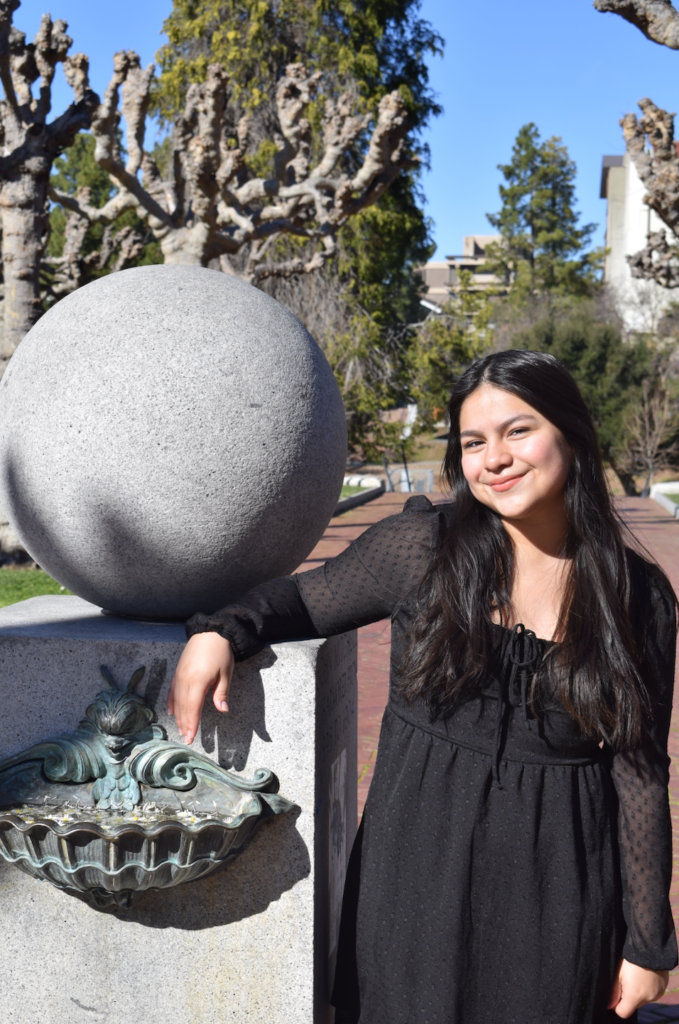 Guisselle Salazar
she/her | Sophomore | Political Science
Contact Email: 
[email protected]
Hobbies:
Doodling, Singing horribly, and making people laugh
Service Passions:
Education, Childcare Access and mentoring!
About me:
Hi all, my name is Guisselle and I am from San Bernardino, California. I enjoy crafts like doodling and making Christmas cards. Charades and card games are my go to for a relaxing time. At home, I spend time with my family playing games, and having big family dinners. In Berkeley, I enjoying staying in and going out to try new food.
Why Rotaract?
I did Rotary in high school, and enjoyed the program. I wanted to continue my relationship with Rotary. Rotaract at Cal does an amazing job at recognizing individuals who enjoy acting above self to serve their community. Being in a room with people who have the same values is important at such a large school.
Da'shaun Stewart
Vice President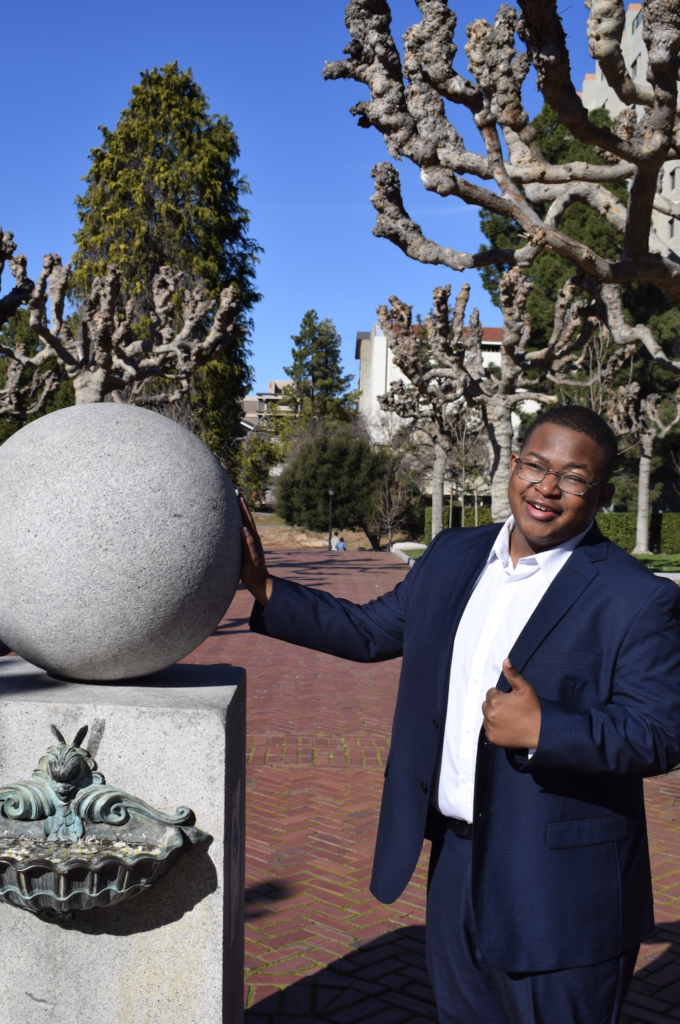 Da'shaun Stewart
he/him | Sophomore | Molecular Environmental Biology
Contact Email: 
[email protected]
Hobbies:
cooking, watching anime/reality tv, playing ping pong, anything Marvel or DC related, and talking about literally everything
Service Passions:
environmental justice, racial justice, healthcare disparities
About me:
Hello everyone! My name is Da'shaun and I'm super excited to be your Vice President this year! I currently reside in Sacramento, CA and I'm a sophomore here at Cal. I'm planning to major in molecular environmental biology and minor in African American studies. I love to hang out with friends, cook, watch anime or trashy reality tv, play video games (probably Genshin or Smash Bros), hike/explore, anything related to Marvel/DC/Star Wars, and talking about literally everything. Some random facts about me: I have a fraternal twin brother, my sun sign is Aquarius, and my personality type is INTP 🙂
Why Rotaract?
I was a member of Interact during high school, and I knew that I wanted to continue giving back to the community in some way when I got to college. I vaguely knew Rotaract existed, but hadn't looked into it much. At the beginning of the semester, the welcoming and positive energy that the Rotaract officers tabling on Sproul were giving off ensured me that this was a club worth joining. At such a large school, it's easy to get lost in the competition and crowds. Rotaract is very grounded in the sense that you are able to serve the community with a group of awesome people who genuinely care about what they are doing.
Internal Board
Adrian Martinez
Treasurer
Adrian Martinez
he/him | Junior | History
Contact Email:
[email protected]
Hobbies:
Watching sports (Formula 1, Champions League), reading classic literature, watching indie films, exploring new places
Service Passions:
I enjoy any type of work that allows to be outdoors for long periods of time. I also don't mind getting out of my comfort zone when it comes to completing a project.
About me:
Hello, I'm Adrian (he/him) and I'm Cal Rotaract's treasurer from Hayward, CA studying history. I love watching international sports especially auto racing and soccer/football. I enjoy any work that allows to provide support to a more inclusive and educated world so I tend to volunteer/work with a lot of NGOs as well as doing undergrad research in my field. I would consider myself a little film buff-ish, looking forward to the Barbie movie. Regardless, I'm open to trying out and learning new things with the rest of you all. Welcome to Rotaract!
Why Rotaract?
Rotaract opened its doors to anyone who wants to contribute to the space, thus I actually felt like my opinions and actions mattered even if the impact is rather small/local. I enjoy the bonding I get to have with fellow Rotaractors and Rotarians are very interesting characters. The projects we do here are usually a mix of hands on, hands off work which can be fun and collaborative.
Eric Chavez
Treasurer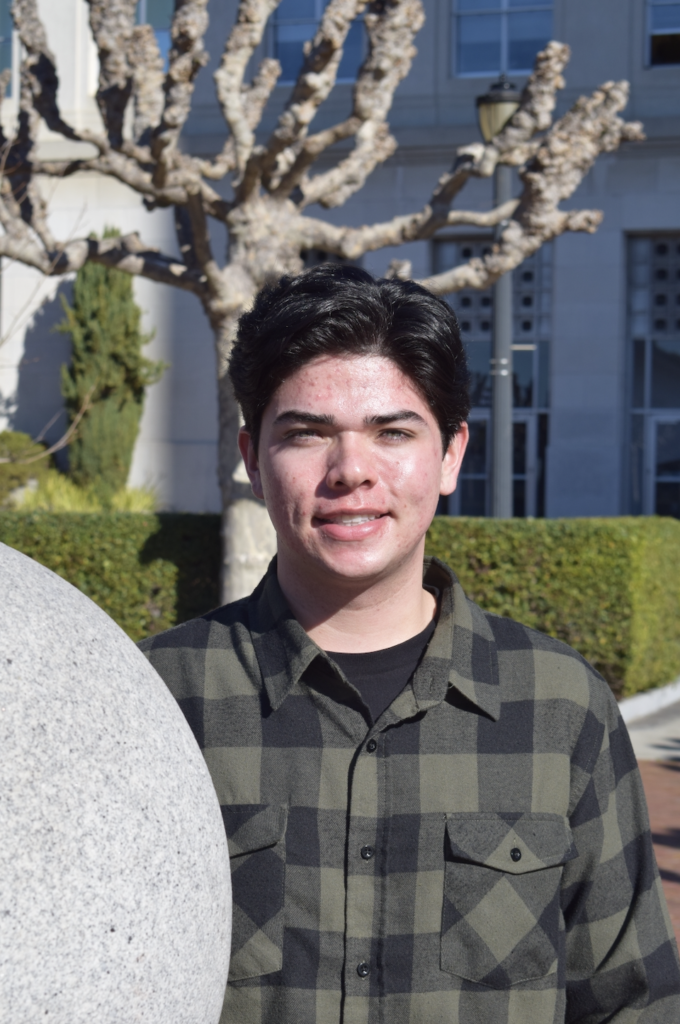 Eric Chavez
he/him | Freshman | Integrative Biology
Contact Email:
[email protected]
Hobbies:
Listening to music, collecting plants, walking outdoors
Service Passions:
Committed to making a difference at Cal big or small but overall meaningful. Human kindness is always at the forefront of my passion in service.
About me:
I'm from Central California, a city called Visalia. I'm a kind hearted person who is always wanting to learn more about the world around me and find ways I was made to contribute to it.
Why Rotaract?
Rotaract has a long history of serving the community before themselves. I enjoy helping others, making my community a better place and overall allowing service events to shape my experiences in life.
Spencer Douangphouxay
Design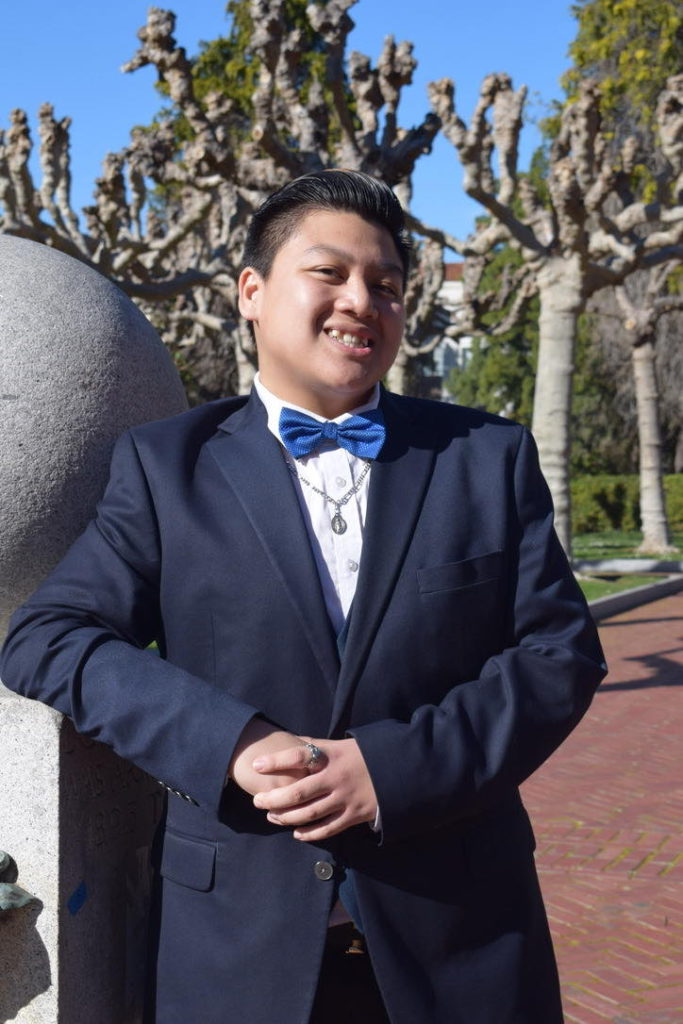 Spencer Douangphouxay
he/him | Freshman | Legal Studies / Media Studies
Contact Email:
[email protected]
Hobbies:
Videography, Photography, Karaoke, Talking to new people
Service Passions:
I'm really passionate about mental health, supporting the homeless population, and environmental justice!
About me:
Hey everyone! I'm a first year from Fresno and so excited to be here in the Bay Area! I'm part of CalTV so you'll probably see me running around with a camera filming or being filmed! Let me know if you're down for a photoshoot or if you want to make a video! RareTea is my go to boba place, but personally I like boba without the boba! My top 3 favorite things to do with friends are escape rooms, mini golf, and karaoke! Reach out if you ever need anyone to come along!
Why Rotaract?
Rotaract emphasizes service above self and has helped me developed my character in regards to my leadership, heart, and awareness for the community! Rotaract truly has an impact on both yourself, but most importantly our community!
Andrea Park
Human Relations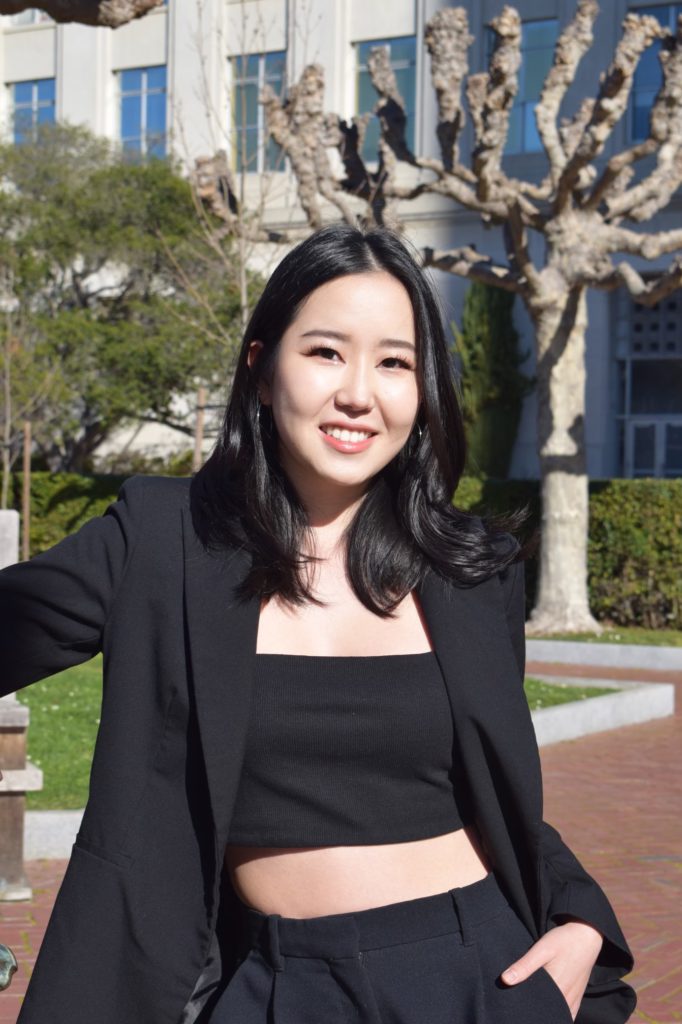 Andrea Park
she/her | Sophomore | Molecular & Cell Biology
Contact Email:
[email protected]
Hobbies:
dancing, baking/cooking, content-creating, playing with cats, traveling outside the U.S.
Service Passions:
healthcare equity/education, basic needs, women's rights
About me:
Hi everyone! My name is Andrea, and I'm a sophomore studying Molecular and Cell Biology originally from Downey, California. In my free time, you'll find me either dancing with my team, trying out new recipes in the kitchen, scrolling on TikTok for hours on end, or FaceTiming my cat Nellie (who lives about 350 miles away). Outside of Rotaract, I also regularly volunteer at Cal's Basic Needs Center Food Pantry and UCSF Benioff Children's Hospital. I'm always down to meet new people over food/drinks so if you're ever craving boba, CALL ME and I'll be there in 5!
Why Rotaract?
I first joined Cal Rotaract during my second semester of freshman year because I struggled to find inclusive volunteering organizations that genuinely wanted to impact and improve the surrounding Berkeley community. Upon joining, I immediately noticed how welcoming, positive, and supportive the officers were to newcomers, something that other clubs lacked. Through Rotaract, I've been able to meet and bond with a community of hardworking individuals (that I look up to as mentors) who are just as passionate about volunteering. Rotaract is also one of the only organizations that I'm most actively involved in and I've grown so much as a person because of it!
Amir Balakhmet
Human Relations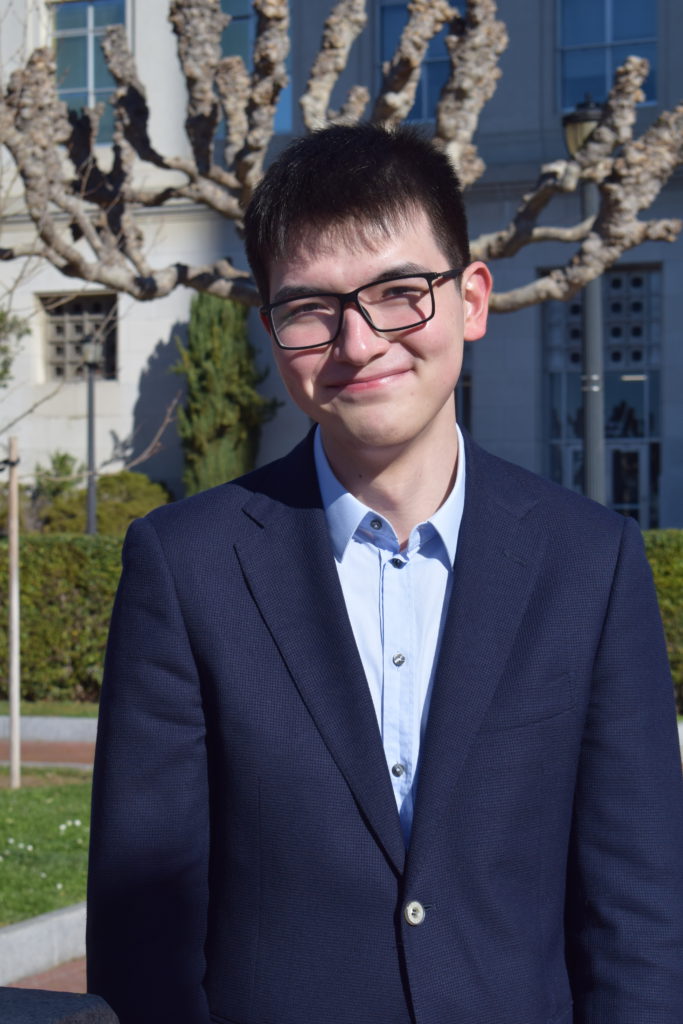 Amir Balakhmet
he/him | Junior | Molecular & Cell Biology & Statistics (minor in Global Public Health)
Contact Email:
[email protected]
Hobbies:
Cooking, baking, playing piano, skiing, hiking
Service Passions:
International affairs, community cooperation and capacity-building
About me:
Hi y'all, my name's Amir, I'm a 3rd year MCB / Stats major and international student from Almaty, Kazakhstan, and I will be one of your HR chairs this year! You can most likely find me holed up in whichever library's closest to my next class or, if it's exam season, procrasti-baking my stress away. If you ever want to discuss food and cooking, kpop, grab boba, or just commiserate about how ridiculous the US is, feel free to reach out 🙂
Why Rotaract?
I originally joined because a friend invited me to the welcome week events, and I stayed because I really enjoyed the community and resonated with the mission of the club! I Especially after leaving everything I knew behind to move to the US for college, it was amazing to find a community of people who shared my passions and interests, while also helping to serve our community.
Vighnesh Nagpal
Historian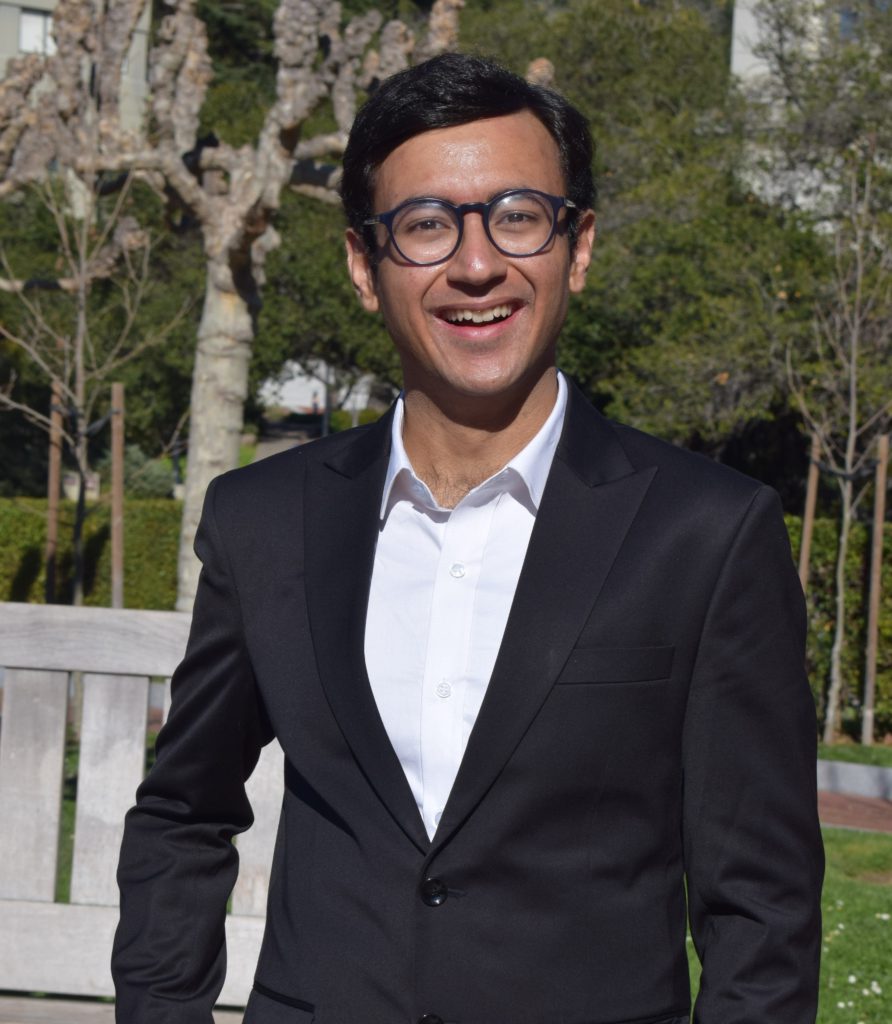 Vighnesh Nagpal
he/him | Junior | Physics and Astrophysics
Contact Email:
[email protected]
Hobbies:
Making music, volleyball, tennis, photography
Service Passions:
Education & environment
About me:
Hey everyone, I'm Vighnesh, one of your historian co-chairs for this year! I'm from Delhi, but via a couple of stops in the UK and Australia, am based in Boston now. I'm a junior studying Physics and Astrophysics. Besides being into most things outer space, I enjoy photography, most racquet sports, volleyball, watching anime (Attack on Titan, Fruits Basket and Ping-Pong are some favourites) and improvising or composing music on the keys! Post college, I hope to pursue a career in research (astrophysics). I love meeting and getting to know new friends, so feel free to hit me up 🙂
Why Rotaract?
As one of the largest service organisations on campus, and one that does work in a lot of different areas, Rotaract's service involvement initially drew me to the club, and I stayed because of the wonderful community I've been fortunate enough to join here.
External Board
Vicky Huang
Interact Committee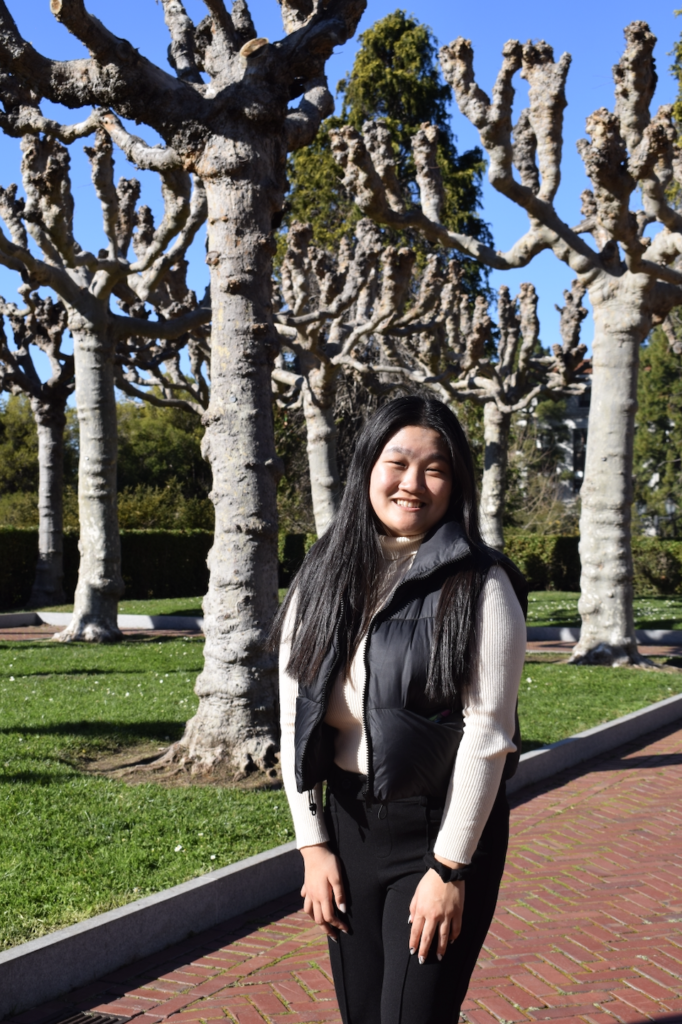 Vicky Huang
she/her | Freshman | Data Science
Contact Email:
[email protected]
Hobbies:
Cooking, watching tiktoks, sleeping, traveling
Service Passions:
Education and socioeconomic equity
About me:
Hey, I'm Vicky. I'm planning to major in Data Science. I've lived in the Bay Area for my entire life. I am a big fan of trying new restaurants. My fav is Poke Parlor. My first time trying Poke was in Berkeley, and now I go at least once a week. In my free time, I like to just pass out on my bed and relax, but I'll wake up for boba.
Why Rotaract?
I was in Interact in high school and loved volunteering at the projects and community events during Interact. I actually also attended the Interact Stayover in 2019. I had a lot of fun, so when I came to Berkeley, I was eager to sign up. During my first semester, I met a lot of people, and I just felt that Rotaract helped me be involved and get to know my new Berkeley community.
Annelise Prince
Rotary Service Committee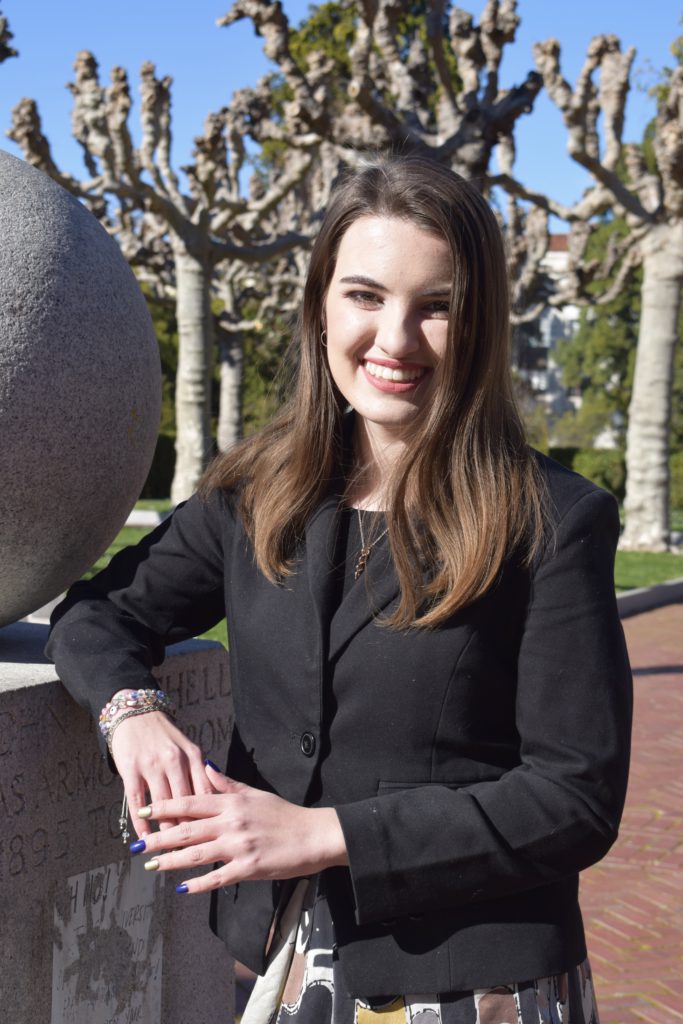 Annelise Prince
she/her | Sophomore | Molecular & Cell Biology
Contact Email:
[email protected]
Hobbies:
Spending time with family, music (rock), watching movies, cooking/baking everything
Service Passions:
Mostly basic needs, the environment, education
About me:
Hello internet person! My name is Annelise. I am originally from San Bernardino, aka SoCal. When I am not being studious or at Rotaract participating in service I love, I do enjoy cat memes (hence, my famous plethora of cat masks), rock music, and chocolate. So, if you see me, you know automatically already how to become friends.
Why Rotaract?
I was lucky enough to participate in the Rotary Life program during high school, which sparked my love for community service. I have found like minded people in Rotary. Rotaract has not been an exception, as I have made family and given back to the community at the same time. Plus, it's a ton of fun!
Ameya Joshi
Rotary Service Committee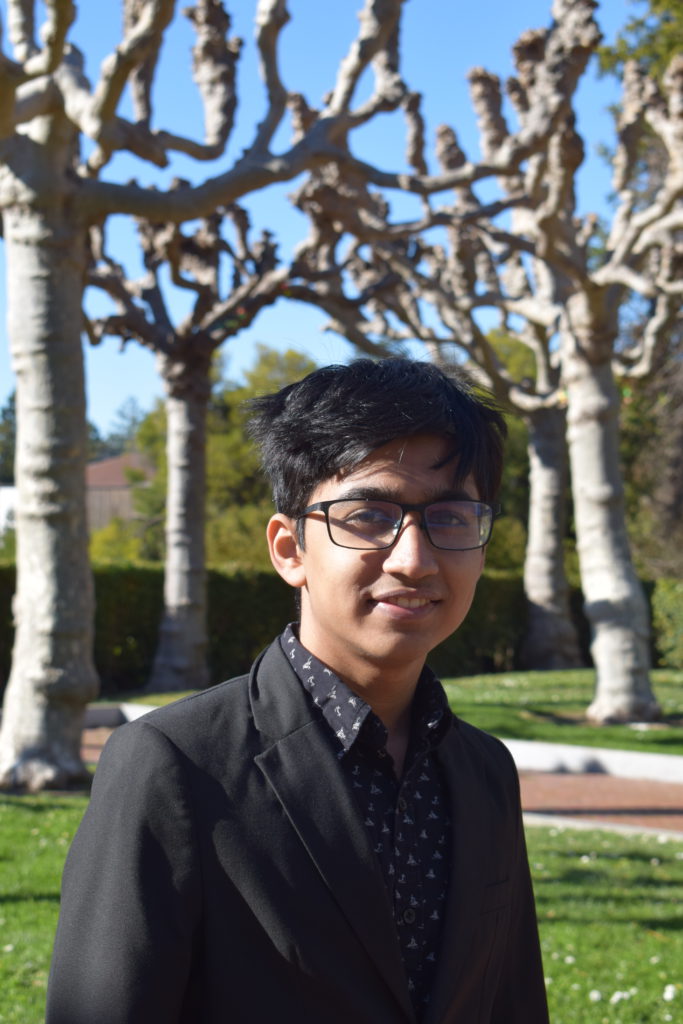 Ameya Joshi
he/him | Sophomore | Molecular & Cell Biology
Contact Email:
[email protected]
Hobbies:
Running, Hiking, Playing the Piano, Hanging out with Friends, and watching amazing TV shows I didn't know existed
Service Passions:
Health Equity, food insecurity, the environment, human rights
About me:
Hey! I'm Ameya, and I'm super excited to be one of your Rotary Service Co-Chairs this year! I was born and raised in San Jose, CA, and am a sophomore majoring in MCB with a minor in Nutritional Sciences. Outside of Rotaract, you can find me at any of the libraries on campus or making frequent food runs. I enjoy watching comedy movies and binging LOTS of sitcoms. I cycle through different hobbies, but I'm always eager to learn new ones! I wouldn't characterize myself as super social, but if you ever see me on campus, feel free to stop by and say hi!
Why Rotaract?
I first joined Cal Rotaract in my freshman year because I wanted to continue my involvement in community service and outreach that I had begun in high school. More importantly, I wanted to be in a community of individuals who wanted to actively make an impact in our society. Over my time in Rotaract, I have been able to join a fantastic community and make wonderful memories. Rotaract is an excellent place to give back to the community and truly makes an impact, so certainly join us!
Evelyn Joo
Fellowship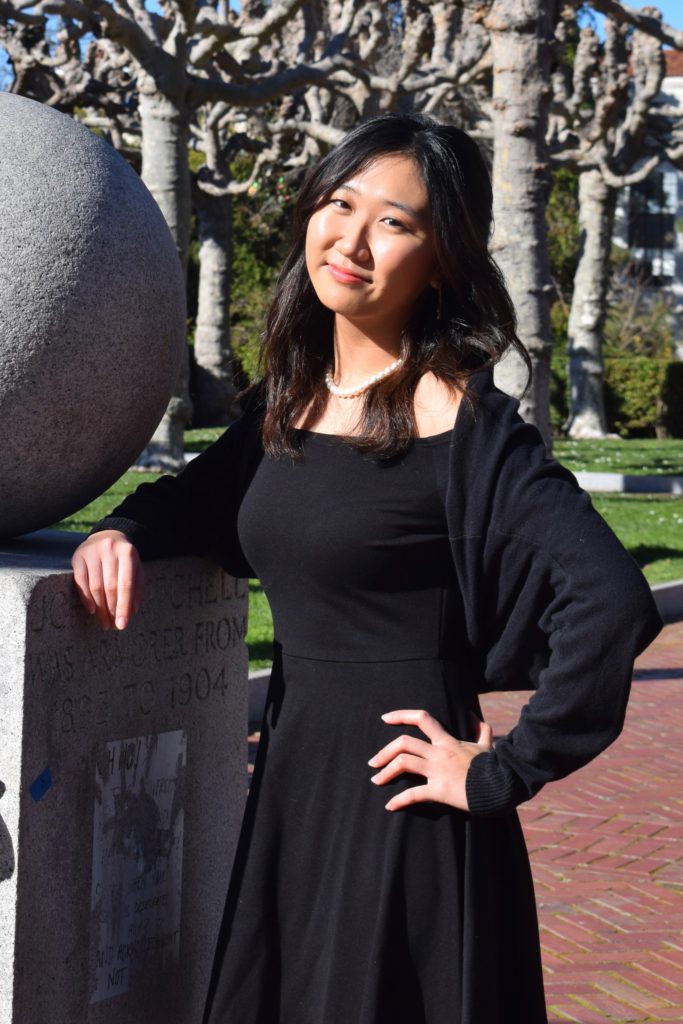 Evelyn Joo
she/her | Sophomore | Psychology & Social Welfare
Contact Email:
[email protected]
Hobbies:
kpop/krnb, k-dramas, video games, fashion, swimming, cafe-hopping
Service Passions:
community equity, environmentalism, student service, mental health awareness
About me:
Hi! I'm Evelyn and I'm from SCV in LA! I'm super excited to be serving Cal Rotaract as one of your fellowship chairs! One thing about me is that people tell me I apparently have a weird sense of humor 😭.
Why Rotaract?
I came and stayed for not only Rotaract's commitment to serving the community outwards, but also the welcoming inner circle we as Rotaract happen to be as well. I encourage everyone and anyone to join us with the only requirement being to have an open heart to share with your future members!
Zoe Herrera
Fellowship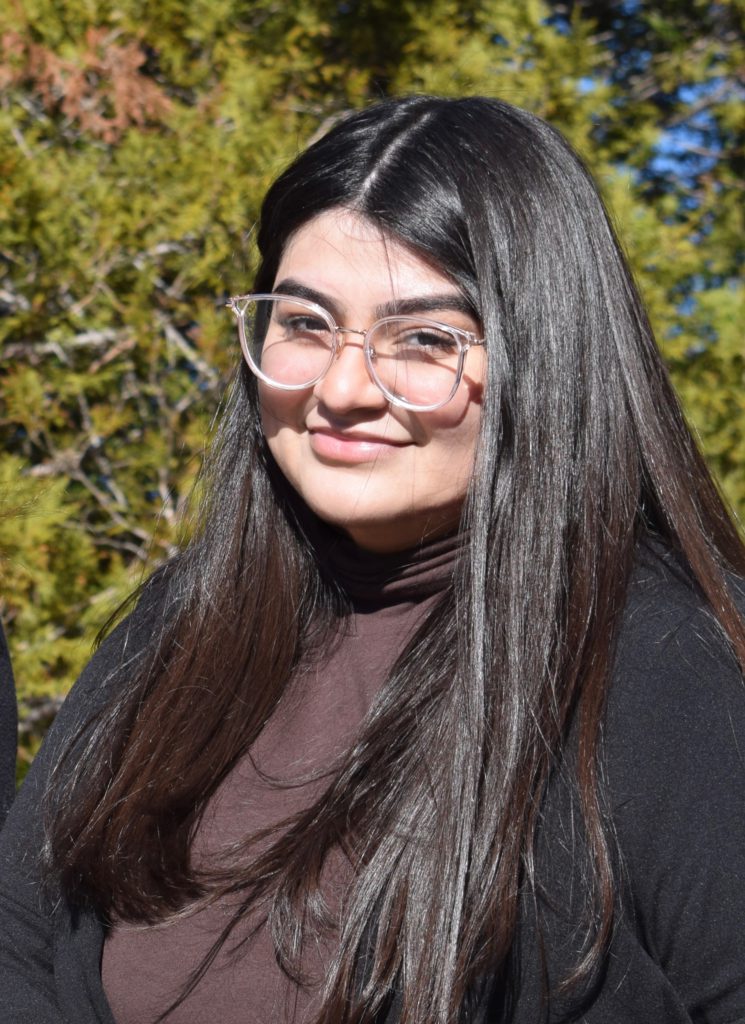 Zoe Herrera
she/her | Junior | Media Studies (Media Law & Policy)
Contact Email:
[email protected]
Hobbies:
Doodling, reading, playing Animal Crossing, sleeping
Service Passions:
Working with young adults and minorities in need
About me:
I am very proud of my culture. I pretty much grew up in Mexico so I am very much in touch with my ethnic background, and I spent the other part of my life in a small town in central California which is full of agriculture so most of my family are farm workers. I read a lot and am super into history and BIPOC empowerment. I adore Sanrio and cats! I am very blunt and lively, but I do keep to myself at times! I really can't stand people who are mean/rude in a non-playful/lighthearted way. My goal in every setting is to make sure no one feels left out.
Why Rotaract?
Diversity is so important to me. There are many clubs on campus that feel cliquish and just not welcoming. Rotaract is full of people from different backgrounds who want to donate their time for the good of others. You basically help communities and make meaningful friendships!